Does Relocating from UK Invalidate Life Insurance?
Whether you are an expat or considering moving out of the UK for another reason, consider the many consequences.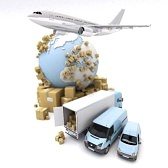 Life insurance policyholders often do not realise that a move abroad can invalidate their cover.
They also do not consider how their lifestyle changes can cause an existing policy to become insufficient for their needs. Before moving abroad, review the cover and make the appropriate changes.
Give Life Cover Some Thought
Most people only think about their life insurance coverage during the annual premium review period. People without this cover tend to give it no thought. However, expats who have dependents and move abroad or have financial obligations in other countries should consider life insurance as soon as they move from the UK.
Though life insurance is not necessary for people without financial commitments, parents, spouses, or children, other people must consider the negative impact their death will have on surviving dependents and financial obligations.
Life Insurance – No Obligation – 30 Sec Form – Free Quotation

Life insurance is one way to take care of beneficiaries financially. When taking out a policy, review the terms and conditions regarding residency status. Some policies will not pay out upon the death of an insured who resided outside of the UK. Moving to another area of the world can invalidate a policy. If this is not stated clearly in the policy guidelines, contact the insurer for clarification.
Notify Life Providers of a Move
The insurance provider should be informed of all changes in residency status. A life policy may become invalid if the insured moves abroad and does not notify the insurer of this change. This is because the individual may relocate to a higher risk area from an underwriting perspective. If the insured dies before informing the provider of the new address and a beneficiary claims the policy, the insurer may deny benefits.
Moving Abroad May Create a Lifestyle Change
When people move abroad, they often change certain aspects of their lifestyles. New hobbies, new employment, change in homeownership status, and a marital status change are several examples. Each of these factors affects the amount of life insurance cover considered sufficient for the financial security of beneficiaries. The insurance company should be informed of these changes so they can review the cover and premium to make sure it is adequate.
An insurance company may use such lifestyle changes as reasons to invalidate a policy or deny a claim. A policy that is paid out may no longer provide a sufficient financial benefit due to taxes, which vary from one state to the next. Policyholders should ensure that they have enough cover to meet financial obligations, pay for inheritance taxes and other charges, and provide survivors with a nest egg.
Online life insurance calculators can help determine how much life is needed. Use this as a baseline figure and then talk to an insurance professional for a customised answer. Compare quotes from several providers to find the best price on the desired level of coverage and notify the selected provider of changes to the lifestyle including relocating outside of the UK.