Can My Children Be Added To An Existing Life Insurance Policy?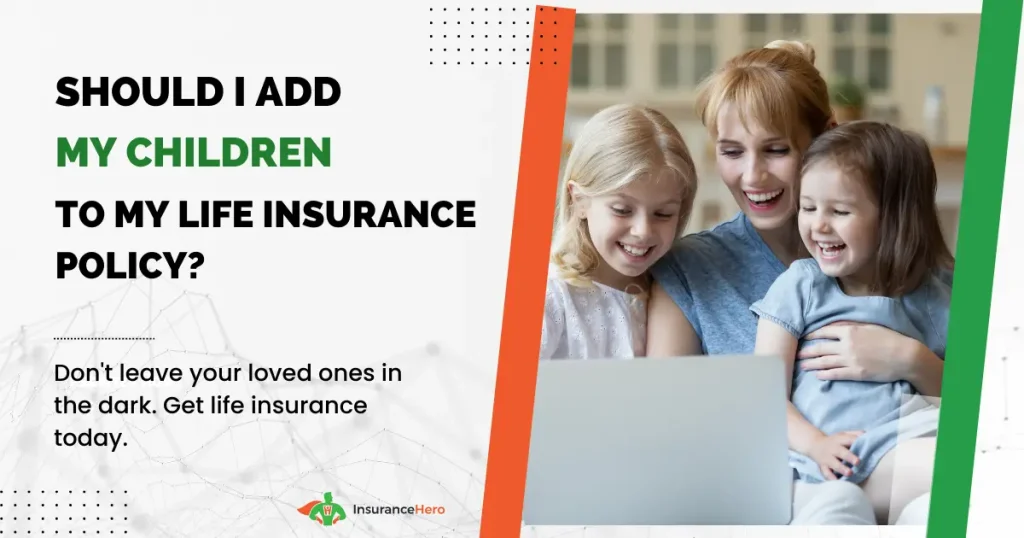 You are going to have to look at your actual policy for this to see if there is a clause that allows children to be added at a later date from the initial signing.
If this is the case, the child can be added to the policy. This is common for parents wishing to cover their children as they get older.
Benefits can usually be collected if the child is found to have a severe medical condition or terminal illness.
Why Get Life Insurance for Your Child?
For many parents, having life insurance for their child seems like an odd thing to do. The fact is, though, that children are just as likely to be injured or become seriously ill as adults. While it may not be something you want to think about as a parent, life insurance for your child can offer some peace of mind if the child were to become seriously ill or injured.
At times such as this, a financial burden that can cripple a family is covered by the insurance policy.
Hospital care is not cheap and a prolonged stay can become quite expensive, even for families that are well off. Some parents make the mistake of thinking that because the NHS covers most treatments, they have nothing to worry about.
However, what if they decide that standard treatments are not enough. If they were to decide to seek additional care or experimental care, these costs would come out of pocket.
Compare Plans From The Leading Life Insurance Companies – No Obligation Quote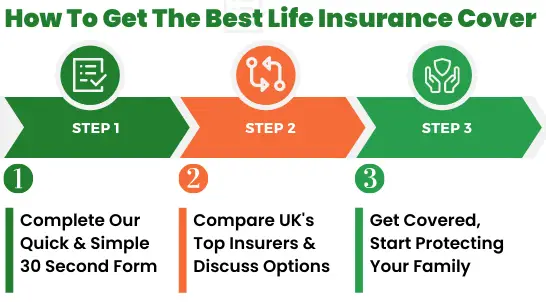 An additional benefit to consider is holding a policy that allows the parents the freedom to stay with the child during this ordeal. If extra money is needed and there is no policy, surely at least one of the parents would have to take on additional work. With a policy, the parents can work their normal hours or even potentially take some time off work to spend even more time with the child.
How to Add Children to Your Life Insurance Policy
As stated above, the first step is to check the policy to ensure that adding a dependent is allowed. If this is the case, simply contact the HR department or insurance provider for the exact details on how to add a child. Some of the information needed is the date of birth, gender, and formal name.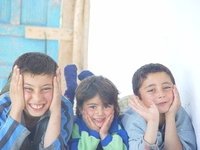 Additionally, the insurer may want to know why the child is being added to the policy. This is done to protect the insurance provider from having someone added to the policy that is already seriously ill or injured.
Even though the cost of the policy may rise, it should not be very much. The only factor that would change that would be if the child had already been diagnosed with some type of condition that could realistically decrease his or her expected lifespan. In some cases, the provider will actually offer to cover dependents for free up to a certain age.
Some parents may decide to have a permanent life insurance policy for their children. The benefit to this type of policy is that it will actually pay off as a sort of savings plan. If the policy is taken out when the child is a toddler, it will hold significant value by the time he is ready for college.
You may be able to cash out the policy or even borrow against the policy to cover future educational costs. Life insurance cover for Dads and life insurance policies for Mums offer bespoke solutions and we are happy to investigate these for you without any obligation on your part.
There are significant benefits to adding a child to a life insurance policy. From peace of mind, if a serious illness or injury occurs to having a small nest egg to draw against for education, it simply makes sense to have the financial security of a life insurance policy for your children.