Lloyds Banking Continues Recovery Efforts With German Life Insurance Sale
Lloyds Banking Group recently sold Heidelberger Leben, its German life insurer, to Hannover Re and Cinven.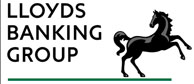 The reinsurer and private equity group, respectively, purchased the German company for a total of approximately £255.1 million.
This most recent move by Lloyds Banking is increasing hope that the bank is nearing the ability to restore its dividends.
Effects Of The Deal
This sale will increase the core capital of Lloyds by 410 million pounds. In a separate sale, the British lender unloaded a leveraged loan portfolio for 253 million pounds. These transactions helped to strengthen the balance sheet for the bank and could plans the government has to sell its 39 percent stake. Each step recently taken by Lloyds puts it close to focusing on only the domestic retail business. These moves also make it more likely that the lender will pay a dividend in the fourth quarter.
Cinven-advised funds will acquire 80 percent of the shares of Heidelberger Leben. Hannover Re, which is the third-largest reinsurer on the planet, will receive the balance.
Low interest rates have affected demand for new life insurance policies and more stringent capital requirements have made it more expensive for insurance companies to underwrite these policies. As a result, owners of small operators are incentivised to sell.
One Simple Form Completed In 60 Seconds. We Compare The Major UK Providers For You

Cinven Consolidation Plan
Cinven is trying to purchase and consolidate German life insurers so it can improve service and update systems while reaping economies of scale. The company took a similar approach in the UK by investing in Guardian Financial Services, a provider of pension and life products. Caspar Berendsen, a partner at Cinven, commented that Germany is a large and fragmented market with many opportunities for acquisition.
Though it will take several years to for Cinven to consolidate life insurers within Germany, the company believes growth through purchasing and building is a smart approach. Its newest acquisition, Heidelberger Leben, has a portfolio of approximately 600,000 policies, most of which are unit-linked. As of the end of 2012, the company managed assets valued at 5.2 billion euros.
This year, Lloyds has taken an aggressive approach with sales of its non-core assets. By selling its U.S. mortgage portfolio, branches of its network of Spanish retail banks, and shares in the St. James Place wealth management company, Lloyds raised 450 million pounds.
The share price of the bank has skyrocketed by more than 50 percent this year. The current 74 pence price is far above the 61 pence break-even price established by the UK government. This has prompted speculators to declare that a five billion-pound government share sale is forthcoming.
The government declared that it does not have a target price or timetable for this sale…
However, in late July, it appointed JP Morgan to advise regarding the potential sale of taxpayer interests in both Lloyds and an 81 percent stake in Royal Bank of Scotland.
Since Lloyds took over HBOS banking and insurance company in 2008, the bank has not paid a dividend. Management and regulators are currently discussing restarting dividends payouts and Antonio Horta-Osorio, chief executive of Lloyds, says the bank could pay out a minimum of half of its earnings in the future.
The recent asset sales have increased the likelihood of future dividend payments because they cleaned up and streamlined the portfolio of the bank and increased its capital.