Life Insurance Takes Back Seat To Other Cover
Though most people consider life the most important asset they have, this perspective is not reflected when purchasing insurance.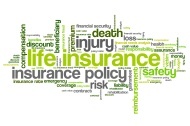 According to Zurich insurance company, life insurance ranks a disappointing fourth in cover that consumers purchase.
This is surprising considering that people are living longer and leaving behind more financial obligations for beneficiaries to satisfy.
Home Over Life Cover
According to Zurich, 37 percent of UK consumers insure the contents of their homes but have no insurance for their lives. Though possessions are important, they are far less valuable than a human life. Loved ones may even be forced to sell these items to cover funeral expenses, credit card debt, and other bills left behind by the deceased.
Another factor to consider before jumping to purchase home contents insurance is whether the items are worth money or have only sentimental value.
The chance of items being stolen from the home is slim but the chance that a person will die is not. Anyone who cares about dependents should focus on how these individuals will make due when no one else is providing for them. Death is emotionally devastating to survivors but it can also be financially detrimental.
Being forced to come up with money to pay the mortgage, a car loan, and utilities just adds to the stress.
Just Fill In Our Quick & Easy Form To Get Quotes From Top UK Insurers!

Lack of Financial Cover is Concerning
The Family Finances Report published by Aviva in 2011 revealed that only seven percent of UK families felt completely financially protected. Sixty-one percent of families admitted that they did not have even a basic life insurance policy. Single parent families were most likely not to have any protection insurance so it makes sense that they were the most likely to feel financially vulnerable due to under protection.
Even 42 percent of families already affected by illness had not subsequently purchased any form of protection insurance. The report discovered that UK families rely mainly on salaries for income, making them extremely vulnerable if a breadwinner becomes critically ill or dies.
Thirty-three percent of families admitted to having no existing savings to fall back on and 40 percent said they have not begun saving each month.
Why are UK households going without life insurance?
Nineteen percent told Aviva that they thought life insurance was too expensive and five percent thought it was not worth the money because they believed it never paid out. Aviva is just one of many providers of low-cost UK life insurance, offering cover that begins at just £5 a month.
At the time, the company paid out 99 percent of the life insurance claims it received, with an average payout of almost £51,000.
Aviva discovered that families rank repayment of unsecured debts and establishment of savings accounts higher than financially protecting homes or loved ones. Zurich found that three quarters of UK residents had home contents insurance and 58 percent had building insurance but only slightly more than one-third had life insurance.
These priorities may make sense for people who live for today but it is important to think about tomorrow. Life can change (or end) in an instant and we should prepare ourselves and our loved ones for this event. Purchasing a life insurance for seniors policy is one way to do this.