Prudent Financial Planning For Working Mums
Working Mums Have Three Main Priorities:
The health of their kids
Their children's happiness
Providing financial security for their family
Stephen Crosbie of Aegon UK points out though… many are falling short at the financial planning stage to provide some level of financial security for their families.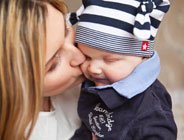 Thousands of women have started their own businesses, gaining more flexibility over working hours, but failing to put financial protection in place.
Worse yet is that there's no certainty to many of the businesses either because the Director is in the driving seat, running the business with absolutely no succession plan in place in case they're not around to run the show.
If the worst were to happen, not only would the funds begin to shrink, but the business would likely fold too. Just when you'd think things couldn't get worse, that's when it would.
We Compare The Leading Life Insurance Companies For You – No-Obligation – 60 Sec Form


It's not just business owners either. More than half the female workforce in the entire country doesn't have any wealth safeguards in place.
In fact, a third of Britain's working Mums have sole responsibility for their household finances and their families.
That's a lot of money being gambled with.
And it's only the tip of the iceberg…
Insurance provider MoreThan.com revealed what it really costs to run a home.
"Owning a three-bedroom home in the UK comes with average annual running costs of almost £20,000 (£1,634 per month), with rented three-bedroom homes only slightly less expensive at just shy of £19,000 per year (£1,576 per month)."
That's for any region. Those on less than stellar salaries can see half their household budget spent purely on running the home, before taking into account the cost of raising a family.
With costs that high, it's easy to see why women don't put the cost of financial protection high on the list of priorities.
What some do and smartly though is a factor in financial planning when choosing to take a new job with a company. That's something else Stephen Crosbie of Aegon touched on – The priorities women in payroll employment have when making a decision to take a job or decline the opportunity. Unfortunately, it's only making fifth and sixth place on the priority list. The top priority is flexible working hours, which explains why there's been a surge in women going down the self-employed route.
Not many employers will take the responsibility of arranging protection for staff members. That's something you need to do on your own whether you're your own boss or not.
Three types of affordable financial protection are:
Income protection
Life insurance
Critical illness cover
When cost is a factor, certainly don't try to pack in all three levels of protection. Protect what's most important to you first, your income or your life. In most cases, it's a women's life insurance policy to cover a worst-case scenario. However, being unable to work will still be one large tussle when you've lost a significant portion of household income due to ill health. Especially when you consider the costs of running a home is in the region of £20,000 per year. There's no way you're going to get that on long-term sick pay.
The smart play is to check out what level of protection is affordable. What studies are showing repeatedly are assumptions being made that levels of financial protection are unaffordable, in particular, for lower-paid workers, or those working part-time hours.
If the minimum wage is holding you back from putting protection in place for the three most important priorities for working parents – the health of your children, financial future, and their happiness – there's a rise coming shortly of 30p per hour for those over 25. That's money that could be used since without the changes coming into effect, it wouldn't be there anyway.
If you can't dip into your wage packet, the only other option is cutbacks to what you already have going out.
One of the simplest tricks to lower your monthly outgoings is not to cut back on spending but instead cut your payments. You don't do that by leaving yourself short to pay down debts faster.
To cut back smart…
Haggle on everything you can!
Money-Saving Expert has ten companies listed that are ripe for haggling on a hit list you can begin with to negotiate cheaper deals, with the details on how to haggle the smart way too. There's likely at least one company on that list that you can call their support line and put things in motion to get a better deal.
In Conclusion
Research indicates working women would love to feel that their entire family is protected financially, but feel it's out of reach due to the expense. It's not.
It's affordable, but if cost is worrying you, then the smartest way to put things in place is just to call companies you're already paying, get your charges reduced, and simply move money around. Or for those earning minimum wage, use some of the pay increase when the National Living Wage comes into effect on April 1st. After all, part of living involves good money management.
Related Reading