We compare leading UK insurers including:
---
With so many choices available, finding the best low-priced life insurance coverage can be complicated and time consuming.
Technology allows us to quickly compare life insurance quotes from a large number of companies and provide you with fast feedback and bespoke plans.
There is no obligation to accept any quote we offer, though we suspect you will because the deals are excellent. Fill in the form further down this page to get a fast personal quote and see what we mean.
What Does Insurance Hero Offer?
Your perfect cover. We analyse numerous insurers to locate your match.
No Charge Service. Why pay a fee? Regular premiums are all you pay.
Bespoke Service. Personal access to an experienced life insurance specialist.
Quick & Easy Form and a friendly UK Based Staff. Leading UK Insurers so compare today and save £100's.
Why Is Affordable Life Insurance Necessary?
Life insurance is something that everyone should consider as part of the estate planning process. It provides a certain level of financial compensation upon the death of the insured. The earlier people obtain affordable life insurance quotes the better. An accident or tragedy often comes without warning and having this extra financial protection makes a difficult situation easier to handle. Insurance rates are lower for younger people, although even over 50s coverage is affordable from the best providers.
​
Most people want to live as long as possible but unfortunately, some people suffer a premature death. The risk of this happening increases based on genetic factors and health conditions. It is smart to take a realistic view of your life expectancy when determining how much and what type of life coverage to purchase. Making the right choice erases any worries that an early death will be financially crippling for surviving dependents. Death is a part of life and approaching it in an objective manner ensures the best outcome when shopping for life insurance.
​
Life Insurance Protects You
Have you ever thought about how your dependents would manage financially after your death? If you have a financially-dependent spouse or children, things could become very difficult.
Though no one relishes the thought of dying, it is important to think about how loved ones would be affected from a financial perspective. Dealing with your death will be difficult enough for them—there is no reason to add to the burden. With life insurance in place, beneficiaries will have an easier time making ends meet.
Amount Of Cover To Buy
Merely purchasing life coverage is not enough to provide financial security for surviving loved ones. The general rule is that the coverage level should be five to ten times the current annual income.
The level of coverage must be sufficient to offer financial relief. However, if the insured or beneficiaries have special financial needs, these should also be considered. Even situations that are undecided, such as whether a child will attend college, should be accounted for when determining the amount of coverage.
Think About Future Generations
If you have children or grandchildren, the last thing you want to do is burden them with debt after your death. To the contrary, most parents and grandparents want to leave a legacy for their children.
They work hard to create a comfortable lifestyle for themselves and they want to make things easier for future generations. Life coverage creates a legacy to pass along to the younger members of the family. Why not complete our simple no-obligation form today and gain some clearer insights into the options available to you.
---
So How Does It Work?
Step 1
For a personal quote click here to complete our life insurance form.
Step 2
We go to work finding the best quote for you personal requirements.
Step 3
We'll contact your via e-mail or phone with your personalised quotation.
---
Some Important Factors To Consider 
When most people calculate the amount of life insurance needed, they include the mortgage and major debts like loans and vehicle financing. However, these are only the most common financial commitments. All monthly expenses should be considered when calculating the correct amount of life insurance coverage. In addition, losing a household salary is just one negative financial result of death. A surviving partner or spouse may need to begin paying for professional childcare in order to return to the workforce. Consider what it will cost to maintain and run the household following your death.

Death is not the only situation that affects finances. An accident or illness that renders you unable to work can have a detrimental effect on your lifestyle and that of those who depend on you financially. Critical illness coverage protects your income while you are out of work, offering financial relief during an otherwise difficult time. It is used only when needed but is always there, providing peace of mind that should a serious accident or illness occur, finances will not be placed in jeopardy.
Read the information on our site to learn more about life and critical illness coverage. We strive to provide comprehensive details in an easy-to-understand format. Included is information regarding whole or life, different types of term life insurance, and coverage for over 40s, 50s, and 60s.
Our site also includes details regarding total and permanent disability insurance and key person insurance. With so many different kinds of coverage available, it is important to understand the differences. It will then be easier to choose the best type and a level that offers sufficient financial benefits
Simple Quote Process Help At Every Stage
---
The Best Time To Buy Coverage
The best time to purchase life and critical illness coverage is now. Those of you who are young, healthy, and physically fit are probably wondering why you would need this insurance. Accidents, illnesses, and death do not discriminate. They can strike anyone at any time.
Getting coverage at an early age provides the benefit of a low premium and some plans feature a rate that can be locked in for many years. Obtaining whole life insurance quotes when you are healthy limits the financial worries that arise if you health changes in the future. We provide detailed information on may providers including Tesco life insurance and axa life insurance and the numerous policies they offer.
Life insurance coverage should not be a static thing. Coverage needs will vary based on resources, needs, and financial goals. For example, once the mortgage is repaid, this expense will no longer need to be considered in coverage level calculations. However, providing for the retirement needs of a surviving spouse or partner may take its place. In the same manner, a single insured should make coverage changes due to marriage or the birth of a child. If a spouse passes away, the surviving partner must shift the focus to providing for younger members of the family when considering the coverage level or cheap life cover.
It is important to determine not only how much money will be needed each year but also for how many years it will be needed. If survivors are young when the insured dies, a substantial amount of money may be required to cover their living and educational expenses until they are able to begin a career. The insured should also consider the costs to administer and settle the estate because these can be quite substantial if the value of the estate is large.
Current investments may cover some expenses but they will only be effective if the returns they earn keep pace with the inflation rate. Therefore, some people make changes to their financial portfolio by exchanging a portion of their investments for a life insurance policy. This allows them to be confident that their money is being applied most effectively. Market investments come and go but an investment in life is always a good idea.
---
The Type of Insurance You Need
Maybe you're looking for prudential life insurance quotes. Dealing directly with an insurance company may seem like the easiest approach but it is not always the best. Comparison shopping allows you to review coverage from the entire market, making it easier to find the desired level of coverage at the best price. We do the shopping for you, saving your precious time and eliminating frustration. You reap the rewards by saving money on the coverage you want and need.

A regular search for available policies such as life insurance quotes over 50 allows you to maintain the best coverage throughout the lifetime. Things really do not get much easier than this, although we are always taking steps to streamline the process. We can also offer unparalleled help for those seeking life insurance over 40, life insurance over 60 and income protection insurance.
Whether you are young or old, healthy or not, life, critical illness, and disability insurance are important. Now is the perfect time to explore the options, talk to one of our professional advisors, and make a purchase. Coverage can be supplemented or altered as your personal situation changes. Our representatives are always ready to review your existing insurance and make recommendations.
You will discover that it is as easy to enroll in new coverage as it is to make changes to existing policies. Over the years, maintaining a sufficient level of the right type of coverage will be almost effortless. Browse around the site for more insurance articles from our principal writer Simon Jones.
The simplest site I chose to look at and cheaper prices than the other sites I tried.
Marcus D
From London
Simon was an excellent consultant when we switched our family's life insurance and critical illness cover....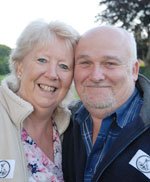 Mr & Mrs Deane
From Bristol
I saved myself significant money each month by using Insurance Hero and would therefore recommend them very highly.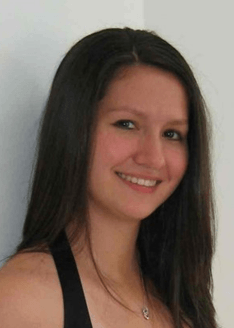 Pamela
From Derby
Sorting out the life insurance cover that best suited me was pure simplicity.

Claire
From Leeds
Popular Recent Posts From Our Blog