Securing Life Insurance With A High BMI
The average individual has a Body Mass Index (BMI) of 23. BMI is the measure of the ratio between their height and weight.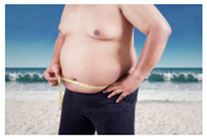 Third party analysts have studied every single life insurer authorised to offer life insurance in the UK. To our surprise, none of the insurers that offered good terms for people with high bmi featured on the main comparison engines!
It was three of the solid but less well-known providers that offered great premiums for individuals with high bmi. Some insurers completely ignored the bmi concept and used their own formula to establish risk, especially for younger people.
High BMI? Compare The Top UK Insurers · No Obligation · Free Quote Below