Using Critical Illness Cover to Supplement Life Insurance
Many people who purchase life insurance policies also have health insurance.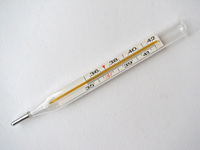 Far fewer have critical illness cover and this is unfortunate.
Research from ICICI Lombard, a private non-life insurance company revealed that individuals ages 26 to 35 represent the highest incidence rates for critical illnesses.
Young people may delay the purchase of critical illness cover because they think they have plenty of time but this study indicates otherwise. Critical illness insurance is a complement to life and health insurance coverage and should be seriously considered.
Critical Illness Can Strike at Any Age
According to ICICI Lombard, young people are increasingly vulnerable to cancer, with the incidence rate doubling within the last three years. The study identified the most significant increases with young people working in manufacturing or information technology.
Aviva reports that claims related to heart attack, diabetes, cancer, and other lifestyle diseases from individuals younger than age 40 increased from 23 to 38 percent between fiscal years 2011-12 and 2012-13.
This increasing tendency of younger people to experience these illnesses speaks to the importance of critical illness cover. Experts say that though the trend is increasing, overall statistics are low and there is no cause for alarm.
Consumers who are smart do not live their lives according to percentages but develop contingency plans. It is no longer enough to rely on a health insurance policy for financial assistance when critical illness strikes.
How Critical Illness Cover Works
A critical illness policy can be purchased as a standalone cover or as a life insurance rider. It provides a fixed sum upon diagnosis of a critical illness covered by the insurance provider. This cover can be used to pay for recuperation expenses and living costs incurred while the individual is out of work. If the individual must travel abroad to get treatment for a critical illness, the payout can be applied to travel costs.
Standalone critical illness policies tend to be more comprehensive, cover more illnesses, and are usually less expensive than critical illness riders. However, a rider is convenient because it does not require a separate premium payment.
A rider-based plan may also contain a rider for accidental death, offering additional cover. Riders are dependent upon the base policy being in place so if the life insurance cover is cancelled, the riders will also be cancelled.
Shopping for Critical Illness Cover
When shopping for a standalone critical illness policy or a critical illness rider, it is important to assess the number and type of diseases covered. If the cover is being considered as a rider, the consumer should find out whether a critical illness claim will affect the amount of life insurance cover. Premiums and exclusions should also be compared.
In many cases, an individual may not find a single critical illness plan that includes all the conditions against which the individual is seeking financial protection. Purchasing two policies is one solution and may not cost any additional money because the individual can scale back each policy to prevent overlap in terms of covered conditions.
Further resources for health concerns: