Sun Life Over 50s Life Insurance Plan Reviews 2022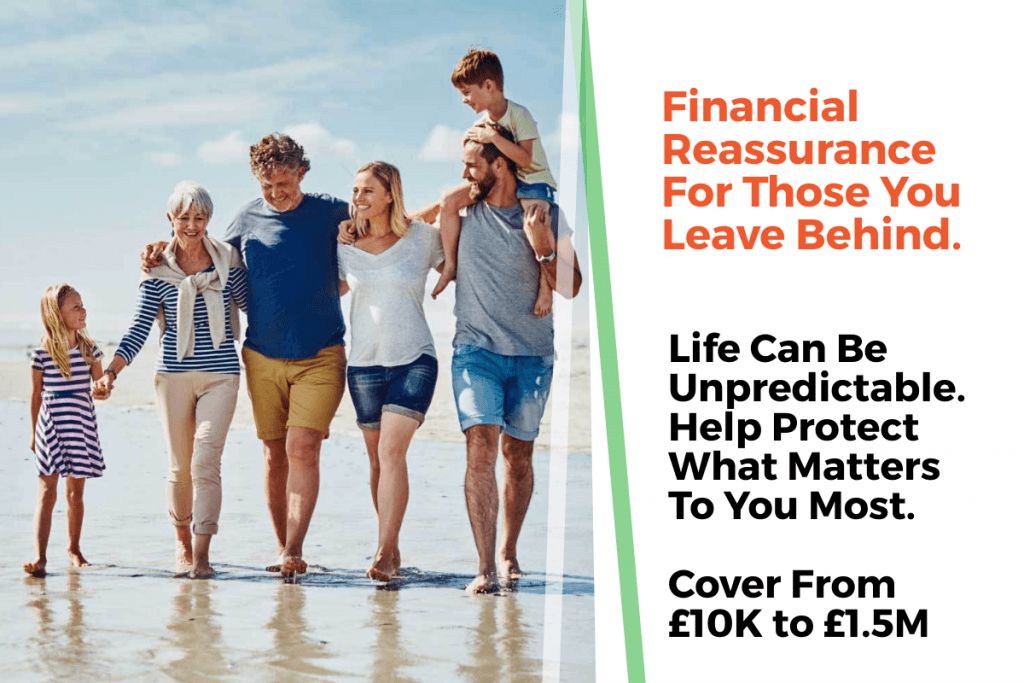 SunLife has a long and established history of providing life insurance in the UK.
Initially, they started as the SunLife Assurance Society in London, in 1810 and now operates as part of the Phoenix Group – one of the largest insurance providers in Britain.
What separates SunLife apart from every other life insurance firm is its solid focus on the over 50s market. SunLife was the first company to offer a guaranteed over 50s plan, and as of 2022, the company held a 57.8% market share of all UK guaranteed over 50s life insurance with no medical required.
Without life insurance protection would your loved ones be able to do the following, if you weren't around to make a financial contribution?
Pay off the mortgage in its entirety
Clear any outstanding debts still in your name
Fund their current lifestyle
Buy themselves a new home
Plan for a funeral
Deal with inheritance tax
We Compare the Top Insurers. Find The Best Cover For You & Help Provide Your Family With Financial Security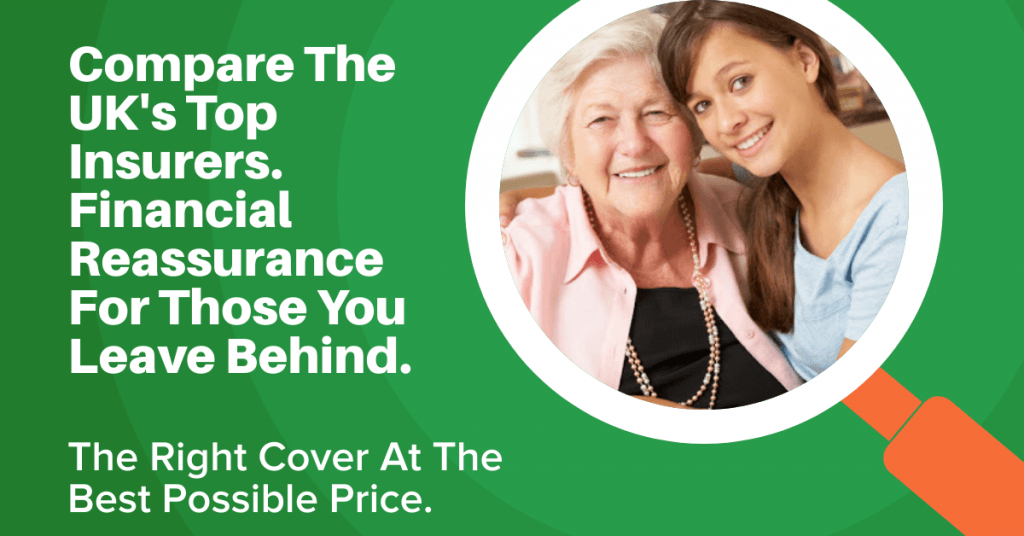 Celebrity Endorsements of Sun Life Over 50s
Sun Life Over 50s has become a household name for their guaranteed over 50s policies after having a string of celebrities advertise their infamous 'life after 50' campaigns. The insurance company frequently makes Nielsen's top 100 list of UK advertisers with national ad spending between £20 million and £50 million per year with ads running on televisions, sponsoring TV shows such as 2015's Big Star, Little Star on ITV, and national print campaigns. The most notable face associated with SunLife is Parky (Michael Parkinson). Other celebrities to have advertised for SunLife include Frank Windsor, June Whitfield, and Annette Crosbie.
With a strong foundation and solid financial backing of one of the leading insurers in the UK, SunLife is a financially stable brand with expertise in providing guaranteed over 50s life insurance policies with no medical required.
Help Protect Your Family's Future, Compare Top Insurers. Find Your Cheapest Quote

Sun Life Insurance UK Reviews
Feefo and Trustpilot are two trusted review sites online that let users share real customer experiences. SunLife UK reviews appear favourable on Feefo with an overall bad experience on Trustpilot. At the time of writing, Trustpilot listed just 56 reviews of SunLife insurance with a 77% bad experience and only 14% rated as excellent. The vast majority of negative reviews relate to premiums increasing on over 50s home insurance and not SunLife's life insurance range.
SunLife Insurance UK offers a variety of insurance products all catering to the over 50s with some offerings unique to the over 55s market. Most reviews of SunLife UK appear on Feefo – currently listing over 4,400 SunLife UK reviews, for which they have a customer experience rating of 4.8 out of 5. The majority of users report their experience with SunLife as fast, efficient, and easy to get what they need.
The official site for SunLife states they are a Feefo Gold Trusted Service Partner, however, they refer specifically to their over 50s plans and not SunLife itself. This may be why there is such a contrasting difference between customer experience ratings on TrustPilot and Feefo.
What Customers Like about SunLife Over 50s
SunLife gets a lot of user feedback both from customers and from independent review sites. Based on user feedback, five points of note are listed as reasons customers choose SunLife for financial protection using the over 50s plans.
These are:
Trust
SunLife Over 50's is the predominant brand for guaranteed life insurance policies for the over 50s. People associate SunLife with funeral care plans or similar policies that pay a fixed lump sum payout based on a fixed monthly premium. Over 700,000 customers in the past year are a testament to the trust factor SunLife has within the over 50s insurance market.
Affordability
Consumers have a vast range of financial service products to leave some money behind for their loved ones. The over 50s plan is consistently the most affordable option. The main selling feature is the premiums being under £4 per month.
Simplicity
With many types of life insurance, medicals are a requirement with the most favourable rate going to the healthiest of people. For those reaching age 50 without existing cover and with existing health conditions, the guarantee of cover without a medical being required or questions asked relating to any health conditions makes getting cover so much easier.
Fixed Price Premiums
Before entering into any of SunLife's Over 50's plans, customers know how much it's going to cost from the start of the plan. It makes budgeting easy as the premium quoted is fixed for life, or if you choose the premium cap option, the premiums can be capped for a fixed term.
Guaranteed to Pay out and Fast
There are two only requirements for a sun life over 50 plan to pay out a claim successfully:
Your policy must have been in place for one year
Premiums must be up to date
The majority of claims on the SunLife over 50s plans are paid out within three days. SunLife guaranteed over 50s plans are ideal for leaving some money behind to loved ones either as a gift or to pay for or help contribute towards funeral expenses.
The Sun Life over 50s plan can be exclusive or used alongside other life insurance products depending on your requirements.
Sunlife Insurance Reviews: The Not So Good Press Associated with SunLife
Not all the press associated with SunLife has been good. BBC Watchdog has in the past named the firm among those with over 50s plans that disappoint with Martin Lewis of UK's Money Saving Expert advising readers that it isn't always the best plan and should be considered carefully.
The principal reason behind the negative aspects is only relating to the guaranteed over 50s plan because people are living longer. SunLife currently offers the lowest premiums, starting at just £3.70 per month, but those premiums are for life, so while the plans will pay a fixed sum if a policyholder dies within a year or two of the policy starting, the same amount will be paid if a customer pays into the account for 40 years. The longer you live, the more likely it is you'll pay in more than the plan will pay out to beneficiaries.
SunLife has taken a proactive approach to address consumer concerns as now; customers have an option to choose a Premium Cap Option. This enables customers to pay a higher premium for a fixed payout, but with the guarantee that premiums aren't paid for life. Without choosing to cap premiums, all quotes will be payable for life.
With the SunLife Premium Cap options, customers can make an informed decision and choose to limit the amount paid into the plan over a fixed term. We hope you have found our sun life over 50 plan reviews helpful and look forward to hearing from you soon with any questions you might have.
In Conclusion:
If you found this Sun Life review enlightening it's likely that you could benefit from life insurance. This is especially true if you have loved ones who would be affected financially by your death. That's why we encourage everyone to take a moment and consider whether or not life insurance is right for them.
You can get started by completing one of our simple forms to receive a no-obligation quote. We hope this article has been helpful in explaining what life insurance is and how it works. Thank you for reading.
Sun Life Over 50 Plan: Further Information:
Head Office:
1 Wythall Green Way
Wythall
Birmingham
B47 6WG
(registered in England, no. 05460862).
Financial Services Register Number 769427
To talk about an existing plan, please call Scottish Friendly on 0333 323 5433. Lines open Monday-Friday 8.30 am-5.30 pm.