Dealing With Endowment Policy Shortfalls & Claims
A life insurance policy that includes a savings plan is called an endowment policy.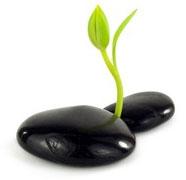 This policy is put into place for a predetermined period that is usually at least ten years and may be as long as 15 or 20 years based on the age of the policyholder.
Endowment policies are used to pay lump sums after the term expires or upon the critical illness or death of the insured. However, many do not make it to this point.
How Endowment Policies Work
At the end of the term of an endowment policy or upon the earlier death of the policyholder, a sum of money is paid out. If paid due to policy maturity, an agreed capital sum is issued and if paid due to policyholder death, the sum is what is predetermined in policy documents.
Bonuses are usually added to the policy annually and once added, they are guaranteed.
Traditionally, this type of policy was used for interest-only mortgage repayment. However, the cover is not usually guaranteed to repay a mortgage. The amount payable upon maturity is the assured sum plus annual and terminal bonuses that have been allocated during the policy term.
If a life insurer determines that a payout shortfall is likely, the company will advise the policyholder of options available to make up for this.
Help Protect Your Family's Future. Decreasing Cover · Increasing Cover · Joint Cover Available Today

Compensating for Endowment Policy Shortfalls
There are several ways to compensate for a shortfall with an endowment policy. The mortgage can be altered to convert the shortfall amount to repayment, or capital plus interest. Alternatively, the mortgage holder can change the mortgage from an interest only mortgage supported by the endowment to a repayment mortgage.
If enough spare money is available, the mortgage holder can make overpayments each month or try to repay a portion of the mortgage early.
With the consent of the mortgage lender and the endowment insurance company, the policyholder can extend the endowment policy term, providing more time for the endowment policy to grow through additional contributions.
Some policyholders purchase top up savings plans that run alongside their endowment policies or they top up the policies themselves.Surrendering or selling an endowment policy is another option.
Selling or Surrendering an Endowment Policy
According to a report from the Association of Policy Market Makers, only approximately 30 percent of endowment policies reach maturity. Approximately 30 percent are cancelled within the first few years of being issued and the remainder are surrendered before maturity or sold to a second-hand policy trader.
Surrender of endowment policies has been common for years but trading or selling endowments has become a more widespread practice.
The Financial Conduct Authority advises UK policyholders to first inquire about their options from their endowment companies. This includes the options of surrendering and of trading in a policy that has been in place for at least five years. By surrendering an endowment policy to the issuing company, a policyholder may be missing extra income.
Endowment policy traders purchase second-hand endowments as investments that balance the risk profiles of investment portfolios. Individuals who intend to surrender their policies should consider the alternative of selling them on the traded market.
To sell an endowment policy, an individual completes a selling endowments form and awaits offers from traders. There is no guarantee that a trader can exceed the surrender value of the policy but if it can, the extra money can come in handy. If sale will not result in additional income, the policyholder has not lost anything by exploring this option.