Insurance Hero About Us
Insurance Hero started life in 2011 as Life Insurance Over 50 UK, which provided customers with tips and information on life insurance issues.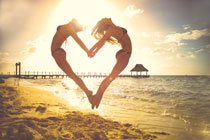 Insurance Hero is totally independent as it is not owned by any of the companies whose products and services we represent, you can therefore be certain that the information and quotations we provide are as unbiased as possible.
Insurance Hero primarily provides life, income protection, and critical illness insurance quotes.
Our company scans the marketplace for the best insurance products offered by leading insurance providers. These products are designed to meet both your needs and your budget.
Our interactive quotation request system obtains quotes from select leading insurance companies.
Our services are free to customers and we provide discounts for policies delivered through our fast quotation system.
Once you decide which product you want, complete and submit an application or request a telephone call from one of our protection professionals.
Our goal is to help you really understand your life insurance requirements and match you with the right policy.
How We Treat Our Life Insurance Customers
We provide customers with access to individuals who are considered personal protection experts.
Our website is designed to be a one-stop resource for shopping for and comparing life, critical illness, and income protection coverage.
We aim to comply with the six consumer outcomes promoted by the Financial Conduct Authority.
To this end, we have developed six guidelines for customer treatment:
Our company culture is based on treating customers fairly
We strive to exceed the standards set by the typical online broker, raising the bar for the industry
The products and services we promote and offer are designed to meet the needs of particular groups of customers and we gear our marketing efforts toward these audiences
We provide clearly worded, comprehensive information designed to inform customers prior to, during, and after a purchase is made
We do not believe in presenting customers with barriers after the sale that force them to change products or providers or prevent them from filing a complaint or submitting a claim
We do not offer financial advice
If you feel that any of the information on our website is unclear or misleading, please contact us. We want our site to be as easy to understand as possible. This makes your shopping process fast, convenient, and stress-free.
If you would like to read the Treating Customers Fairly (TCF) information from the Financial Conduct Authority, click here.